🥳
Go to level feature!
YOU wanted it, the team made it possible!
HERE
🍩 Collect quests 💙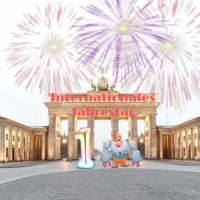 💗Hello dear Candy friends crushers💗
I can now have an idea while playing!
We collect the quests and I think when we collect all 3 it could be updated and we can keep collecting.
What do you think? It would be a lot more fun and there is more help in the form of boosters.
This could also contain life and gold bars. Yes, ideas are already running for it. I'm basically about updating quests so that we can keep collecting !!
That's what I would like to point out!
Hope it is understood!
🤗
Please lay out your lists for this! Thanks very much
🍩 Collect quests 💙
39 votes
Comments