🥳
Go to level feature!
YOU wanted it, the team made it possible!
HERE
How do i get friends on my Microsoft game?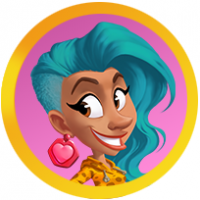 I started off playing Soda on FB. Then someone told me about the Microsoft game so i downloaded that. I much prefer the Microsoft game. I have a lot of FB friends. I assumed i would have the same friends list as i did on FB but i just realized i don't. How do I get friends on the Microsoft game? Thank you in advance :-).
Comments
This discussion has been closed.