🎅 Event - Christmas Calendar 📅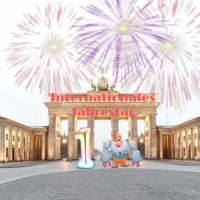 Spinnifix
Posts: 21,889
Sweet Legend
Since I can no longer sleep, I thought of this event.
Yesterday on Sunday I didn't have time to play because I had celebrated my birthday. I went through the calendar in my mind and noticed that you can play all week on Monday. And every day later it diminishes.
So on Sunday you only have to play Sunday and if you can't play it, this week counts as not played. So in the end you won't get your character or costume.
So I have a suggestion to make. You could add a bonus day for Sundays. if you couldn't play Sunday that you could repeat this day.
Thus as a bonus day.
What do you think?