Returning objectives for levels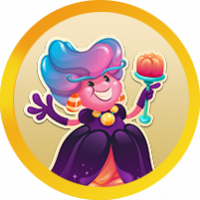 In Candy Crush Friends there are 6 level objectives. Free the octopuses, Free the Animals, Dunk the Cookies, Spread the Jam, and Fill the empty Hearts. So, to add variety why not add some level objectives from other candy crush games. Like Candy crush saga with Mixed-mode. Candy Crush Soda saga with Eat all the Chocolate. Candy Crush Jelly with the Boss Battle Levels. These are just a select few level objectives I'd like to be added to Candy crush friends. Let me know what other levels types you'd love to see in Candy crush friends to add variety. I also would like a brand new level type for Candy crush Friends. So, fellow Candy Crushers I want you to decide that new level type in the comments.
Note: This Idea only wants one level type from each game added to Candy Crush Friends.
Comments
This discussion has been closed.