🥳
Go to level feature!
YOU wanted it, the team made it possible!
HERE
Due to an issue with our servers, on the 5th of July
all Private Messages will be deleted and disabled.
Read more
HERE
NEW: The Jelly Queen Jubilee event!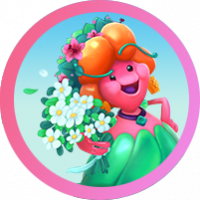 Lola_Pop
Posts: 11,440
Community Manager
Hello, Friends!
The sassy Jelly Queen is back in town 😎 This time, she's inviting us to a royal party to celebrate her Jubilee! Are you ready for this royal event?
What does it look like?
The celebration consists of an event map with 10 levels and a star chaser
What can I win?
That's the most exciting part! The reward will include Boosters and also a new Jelly Queen costume: a very, very, very regal one!
How much time do I have to complete the event?
The event starts on the 23rd of May for most players, and you will have 2 weeks to party non-stop!
And now that you know all about it- it's YOUR turn! Just play, play, play...and remember to share your feedback on the event here below!
💚 Are you enjoying/Have you enjoyed the event?
💛 What do you think about the Jelly Queen's costume?
🧡 What do you love, what could we do better?
👉️ Don't forget to download your exclusive wallpaper HERE! 😍
No account yet? SIGN UP here and comment!