(ENDED) 6️⃣5️⃣th Friendly Weekend Challenge -- most yellow candies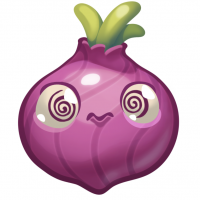 MountainMom
Posts: 3,452
Friends Moderator
Based on player votes HERE, this weekend's challenge will be to create a board with the highest number of yellow candies.
👇 Rules:
You can play or replay any level in your Candy Crush Friends Saga game. You can play with any Friend available. You don't have to win the level.
Only yellow candies that are fixed in position on the board can be counted -- no moving, vibrating, or exploding candies. They cannot be counted if they are hidden or enclosed behind blockers.
The yellow candies can be plain, striped or wrapped. Yellow fish cannot be included in the count.
You can play the same level multiple times, but each board must be from a new game.
Post your board and show how many yellow candies you have.
You can post more than one try: the maximum is 5 attempts per player this weekend.  Only the board with the highest number of yellow candies for each player will be considered.
Please do not edit or remove anything in your screenshot. You can add your username as long as it doesn't obscure any part of the board or the level number.
You can use boosters if you want.
The winner will be the player with the highest number of yellow candies on a single board.
👇 When?
From today and ending on Monday, 30 May 2022, 17:00 Central European Summer Time (12 noon Eastern Daylight Time) 
In case it's needed, we will have a tie break from Monday (17:00 CEST) to Tuesday (17:00 CEST).
👇 What can I win?
The fabulous and friendly Champion Badge and the honor of joining the Weekend Challenge Hall of Fame!
And find more badges HERE!
🎉 And now let's count some yellow candies and have some Friendly fun!  🎉
Want to participate but don't yet have a Community account? Register HERE!
Terms and Conditions here.
Leave a Comment