(ENDED) 7️⃣0️⃣th Friendly Weekend Challenge -- most identical numbers in a score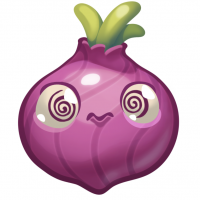 MountainMom
Posts: 3,745
Friends Moderator
Hello Friendtastic Crushers!
Are you ready for the new weekend challenge that you voted for HERE? The selected option is:
Most identical numbers in a score.
In my example below, I got a score with four 7s in it.
Your challenge: How many scores can you get with 3 or more identical numbers in it?
Rules: 👇
You can play or replay any level above 150 in your Candy Crush Friends Saga game. You can play with any Friend available. You can use boosters if you want.
You can play the same level multiple times, but each score must be unique.
The number of stars does not matter.
The only numbers that will count will be 1 through 9 -- zeroes will NOT be counted.
Post a screenshot showing a final score with at least 3 identical numbers in it.
Entries will earn 3 points for 3 identical numbers, 4 points for 4 identical numbers, and 5 points for 5 identical numbers in each score.
Different numbers can be used in each entry. For example, you can post one entry with three 3s in it and another entry with three 5s in it. Both entries will earn 3 points each.
You can post a maximum is 10 entries per player this weekend, so be sure each entry meets the minimum requirements. 
Please do not edit or remove anything in your screenshots. Your avatar and final score must be clearly visible.
No old screenshots please!
The winner will be the player with the most points at the end of this challenge.
Dates: 👇
The competition begins NOW and ends on Monday, 4 July 2022, 17:00 Central European Summer Time (11:00 Eastern Daylight Time).
In case it's needed, we will have a tie break from Monday (17:00 CEST) to Tuesday (17:00 CEST).
What can I win? 👇
The fabulous and friendly Champion Badge and the honor of joining the Weekend Challenge Hall of Fame!
For more Friendly badges, have a look HERE!
Terms and Conditions here.
@Diamond_Lim, please tag CCFS players.
Leave a Comment