🏆️ September Champions of Champions Challenge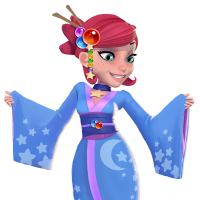 Minatozaki
Posts: 566
Community Manager
Dear Champs of Champs,
Welcome to your September Champions of Champions Challenge!
This badge can be yours!
Are you ready?
How to get the badge?
Each champion must participate in at least 3 of the weekly Champions of Champions challenges to receive the badge!
If required, there will be a bonus midweek challenge, so an extra chance to earn the badge!
The Champs of Champs must overcome all the challenges in one month.
Dates
Remember, this challenge will be open during the following weekends:
1st-5th of September
8th-12th of September
15th-19th of September
22th-26th of September
29th of September - 3rd of October
This first competition begins today and ends on Monday, 5th of September 2022, 17:00 Central European Summer Time (11:00 Eastern Daylight Time)
Leave a Comment