(ENDED) 🔍 Friends 2023 Quest #11 - Collect purple jam squares with Jelly Queen 🍇 👑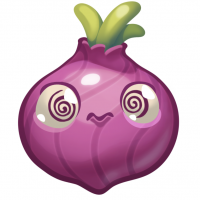 Howdy Friendly Crushers!
Are you ready for the 11th quest in Candy Crush Friends Saga? Okay! Then your challenge will be to...
... collect at least 200 purple jam squares with Jelly Queen.
This week's quest might be more difficult than previous quests. Purple jam is first introduced on level 1001 and infrequently includes Jelly Queen as a Friend for you to choose to help spread the jam. Hint: I found Jelly Queen on levels 1036, 1098, 1122 and higher levels, but that might be different for you.
Rules: 👇
You can play any "Spread the jam" level with purple jam.  Levels with red jam do not count. Special events are excluded.
You need to be able to choose Jelly Queen (in any costume) as your Friend. No other character is allowed. If you don't have Jelly Queen in your scrapbook, please post a screenshot of your scrapbook and you will be given an alternative challenge. If you have not passed level 1000 yet, please post a copy of your map showing your current level and you will be given an alternative challenge.
You can use boosters if you want.
You must win the level. A level can only be used once.
Post two screenshots for each purple jam level played: (1) the board after you launch a level to show the number of purple jam squares required for that level, and (2) a screenshot of your final score after winning the level. The level number, Jelly Queen (or alternative Friend), your avatar and your final score must be clearly visible.
Post as many levels as you need to collect 200 purple jam squares
No old screenshots, please!
Dates: 👇
You have one week to complete this quest. It begins NOW and ends on Wednesday, March 22, 2023, 17:00 Central European Time (12:00 noon Eastern Daylight Time).
What can I win? 👇
All participants who have collected the required number of purple jam squares will receive the 11th exclusive Friends 2023 Quest badge with Jelly Queen for their community profiles.
This beautiful badge was created by the talented and Friendly @johamilton. 
🎉 Let's have some Friendly fun! 🎉
New to the Community? Register here to join in the fun!
Terms and Conditions here
Comments
This discussion has been closed.