(ENDED) 👭👬 FRIENDS LOVERS VOTE HERE 👬👭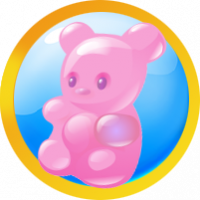 Want to join no account then register here in 2 minutes
Hi 🙋‍♀️ you wonderful Candy lovers 🍩🍫
You must read the fantastic Scarecrow contest story that our amazing @Elsa created
Red Rabbit has overheard we are thinking of a new scarecrow contest 🤔 but this time there is only one all star winner 🏆🥇
He goes to tell Tiffi. She is so excited she hurries to find Jean_luc, Philippe, yeti, Olivia, Misty, Chewy and Arthur. She tells them what's going on they all get so excited and say............ "YES finally now is our chance to build more scarecrows but instead of superstars @KimElston @KingChewy and @mysticalmysty judging us we want our players to be the Judges"
Chewy, Arthur and Tiffi think they will have more of a chance as they were finalists last time. Hhmmm 🤔 let you be the judges of that
Here are there creations. As you can see they are all so excited.
Who will you choose and why ?
We will award 5 of you with the most interesting reasons for your choice 30 gold bars 💰 Let's not forget our contestants.
The all star winner will have there picture taken and receive a medal 🥇and trophy 🏆
You have until the 2nd of November to vote
Good luck everyone and have fun 🍇🍭
(ENDED) 👭👬 FRIENDS LOVERS VOTE HERE 👬👭
35 votes
Comments