Exclusive chat with Kingsters: Be an Accessibility Hero! 💪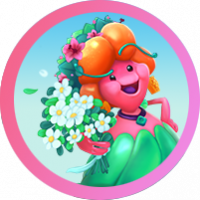 Lola_Pop
Posts: 7,127
Community Manager
🍭 No account yet? Register here in just 2 seconds! 🍬
Hey there!
This is an event invite! (see details below ⬇️)
Global Accessibility Awareness Day takes place next month and here in the Kingdom we want to help raise awareness about this day by speaking about it to you - our lovely players!
We're organising a small virtual chat- type of event over a Zoom video call.  The call will be run by a few colleagues from the different game teams and the discussion will be around accessibility in general and related to King games.
This is a very exclusive event and places are limited. To be able to attend, you must experience some accessibility issue in the game, no matter the level of severity you experience it.
For example:
-   You might experience visual issues distinguishing different objects or colours apart
-   Or you might get headaches from flashing particles
-   Or you hand might hurt due to scrolling motions
Perhaps you have had to adapt the way you play to help you with this barrier? The team would love to hear your stories or see what set-up you might be using to help you play through this barrier.
➡️ Agenda:
·  An open discussion about accessibility in general and in our games
·  A look at some of the features in your favourite games to see how they could be made more accessible
·  Some other fun bits
➡️ Accessibility Heroes MeetUp:
Thursday, April 29, 2021
Time USA: 11:30 am EDT/ 8:30 am PDT
Time Europe: 5:30 pm CET
Call duration: 60 mins to 90 mins (depending on how the conversation goes. You can drop out early if you need to)
➡️ How to sign up?
Send a PM to @TheFishsta with: 
Your Email address
Your accessibility barrier that you experience when playing
The King games that you play
Then if there is still space available she'll email you over details to join! 🙌
🕵️Pssst, pssst! Coming soon: a Community badge for all those who become more involved in helping us out on accessibility ❤️

Want to PLAY more?