⚡️
Daily Quests!
Learn more about the new feature
HERE!
➡️ Have you passed
level 5000?
Come grab your badge
HERE!
🎉 Quick Links - Fun Stuff for levelling up Newbies 🎉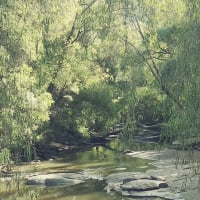 Lady_Sarina
Posts: 4,152
Jelly Moderator
Hi Jelly Family 😃
There are many great articles all around the different Communities, that are really helpful for troubleshooting and answering many different questions, relating to Support of your Games and Devices.
There's also a lot of Fun Things to do as a Newbie to help you level up Quickly and get to know where everything is in your Jelly Community!! 😃
Here's a few Quick Links you might find helpful 🤩
The House Rules - here
Don't be Shy, Come Say Hi - here
Where are you playing from? - here
Make a Sentence from 5 Random Letters - here
Jellylicious Level Tips - here
Newbies: Exploring Tips before posting/ commenting - here
Quick Links Part 2 Community - here
Quick Links - here
Quick Links: Jelly Polls - here
Jelly Community Explorer Quiz (and Badge) - here
Quick Links: Jelly Feedback Discussions - here
😃 Moderators Tag List Subscribe - here
Have a Kingtastic Day! 🤩
This discussion has been closed.