⚡️
Daily Quests!
Learn more about the new feature
HERE!
➡️ Have you passed
level 5000?
Come grab your badge
HERE!
🍧📝 Jelly Feedback Discussions 📝🍧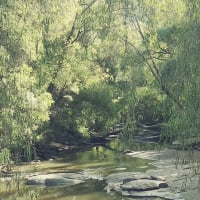 Lady_Sarina
Posts: 4,152
Jelly Moderator
No Account yet Sign up here in just a few minutes
🍧📝 Jelly Feedback Discussions 📝🍧
Hi Jelly Ohana,
Constructive feedback helps us look deeper at a topic! What is it though? 🤔
Insightful comments on what you guyz think about the topic presented. Detail in answers is wonderful!! The more detail the better!! You can even include screenshots if you like or start your own discussion.😎
It's ok to say you don't like something, rather than leave it at that though, would you please let us know why you may dislike or like something? Is it colours, accessibility issues, theme, character etc. 👍
Prefer something else? Let us know in your comments :0) Like something but think it could do with some tweaking? let us know how you think it could be tweaked or why 🤗
If you haven't seen the threads below, why not check them out and let us know what you think? Commented already but thought of something new to add? That's great too 🥰
Ready...Steady...Go!!...Race it with Jelly (Game Feature) - here
Get Ready for a Secret Mission...with your Buddies (Game Feature) - here
Which Jelly Level are you on right now? - here * please update your level regularly for competition ideas please* 🤗
Watch Ads: How many Advertisements have you watched so far? - here
Jelly Light Show 1, 2, 3, & Giant Jellies - here
Let's do Jelly List! (MINI GAME) - here
What's the Jelly Story? - Episode 1 - here
Jelly Graphics Palette 1 - here
Jelly Graphics Palette 2 - here
Jelly Graphics Palette 3 - here
Jelly Characters Feedback - here
Main Menu Background - here
Jelly Summary 1 - here
New effect of Lollipop - here
List of Mini Game Ideas - here
Love All Things Jelly - here




😃 Moderators Tag List Subscribe - here
This discussion has been closed.