(ENDED) 🎉🎈 Men's Health Month 🎈🎉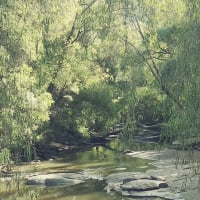 Lady_Sarina
Posts: 2,064
Jelly Moderator
No Account yet? Sign up here in just a few minutes
🎉🎈 Men's Health Month 🎈🎉
The Month of June is a time to raise awareness for all the health and well being, for the males in our lives, that we care about! Relatives, friends, work mates and men all around the world! We wouldn't like to see them bottle things up and with Covid - 19 effecting isolation, even for those not working from home, there's is added pressure. It's important for men to take care of their Mental Health and Well being, being the best they can, in their individual situations. Making their Physical, Emotional and Social Health a priority 🤗 Ladies can be proactive in helping the Men and Boys in their lives!🥰
6 Areas to consider:
Connect: even when irritable, tired, worried or you don't exactly feel like it, it's good for Social Health. Visiting friends or family who make you laugh, social clubs or places that make you happy just to relax a little and unwind from everyday stresses.
Active: Get that body moving!😃 Physical activity releases endorphins and helps you stay in shape and helps fight preventable health problems! Join a sports club, maybe?
Notice: Be aware of your environments and how you are feeling! Look out for Occupational Hazards. Educate yourself on healthy lifestyle choices and visit the doctor annually. Know what services are available to you.
Discover: Try something new! Explore your Community or join a club. Go hiking or pick a new hobby or interest 🤗
Offer: Offer to do something for someone or offer to do something with someone. Your company and friendship, may just make someone else's day. Check on your mates!
Nutrition: A healthy diet helps prevent health issues and making healthy food choices gives you energy, improves mood and assists with healthy brain function. Getting enough sleep is also important for a healthy mind and body.
Some interesting facts:
Heart/ Lung problems and Diabetes Health issues, have particularly high rates for men and are some of the top health concerns.
70% of boys are effected by learning barriers.
Dad's can have postnatal depression too.
When it comes to overall health for males, 30% is controlled by genetics and 70% is controlled by lifestyle choices.
Those who get 7-8 hrs of sleep are 60% less at risk of Heart Attacks than those who only get 5 hrs or less.
5-7 serves of fruit and veg per day is important for good nutrition. E.G Daily Intake - glass Orange Juice, 1 potato, 1 big carrot, 1/2 an avocado and 1 pear. Males account for majority of disease linked to a poor diet.
The Power of Great Male Role Models - Australian Men's Health Magazine June 2021 Article) - Quote: "As fathers, we need to figure out how to show up in the world for our kids, especially now." - by Hugh van Cuylenberg. Men are great role models for each other and those around them. Sources of inspiration that make a difference, big and small, everyday!
Men can have have coping mechanisms other than talking: Reframing thoughts and feelings with humour, spending time with pets, helping others, challenging themselves through achieving something whether big or small or keeping busy. 🤩
✨ Competition Guidelines ✨
All you have to do to enter is post a positive or encouraging comment, gif, inspirational quote, or recipe for good health 🤗
4 Random Winners will receive 25 Gold Bars for their Jelly Game.
All entrants will receive the Men's Health Month Badge above for participating
Competition closes 14th June 2021
See terms and conditions here
🌻 Be Considerate 👋 Be Friendly 😂 Have sense of Humour 😎 Show Patience 🎈 Have Fun 🎪 🌼 Jelly (RC)🍭