➡️ Have you passed
level 5000?
Come grab your badge
HERE!
🍭Celebrate
Candy Day
with us! Win your own Jelly portrait
HERE
and some Gold
HERE!
🔍🍬 Eye Spy - What is Different? 🍬🔎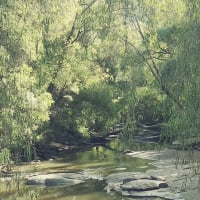 Lady_Sarina
Posts: 3,451
Jelly Moderator
No Account yet? Sign up here in just a few minutes
(FINISHED)🔍🍬 Eye Spy - What is different? 🍬🔎
Hey Jellies,
Welcome to Jelly's Eye Spy - What is Different?
Each Month we'll be bringing you a new Eye Spy Challenge Jelly Style!! 🥳🎈🎈🎈
September sees us celebrating the Tasty Tricks Episode from Jelly in World 21!! One of my favourites!! Wacky and quirky and full of colour!!
Pic 1 - The Original :0) How Awesome is this "Eye Spy"! ⬇
Pic 2 - Can you spot "What is Different" below ⬇
Guidelines
🔍 There are 8 things different in Pic 2.
🔍 Find the 8 differences and post them using the Spoiler please 🤗
🔍 That's it, just have fun finding the 8 differences, post what you think the 8 differences are using the Spoiler and enjoy something a little lighter!! 🎈🎈
Winners
🍬 25 Winners will be chosen randomly from those with the correct answers.
🍬 Those 25 Winners will receive the one time only, Tasty Tricks Eye Spy Badge above ⬆.
🍬 Contest closes Tuesday 13th September 2021 at 5pm CEST Time
T & C - here
A Big Thank You to @Elsa for her creativity and collaboration on bring this to Jellies!! Great Job with our first "Eye Spy"!!!🤗🤗👏👏
This discussion has been closed.