Another offensive name *Edited by CM: 🤨 Hold on a bit! Please remember to be sweet and kind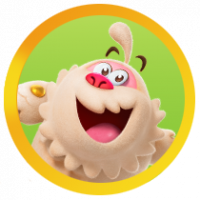 Has anyone else come across this individual. She used to go by the name Nil her pic shows in her scrubs and she has now changed her name as above. I will try and upload screenshot. Not only does she have an appalling screen name but she uses the laughing emoji constantly throughout the game even before a move has been made.
Screen names like this should not be allowed and more should be done against players who continue to use these names. They should be placed on a temporary ban. Children play this game and its not acceptable. I have also taken offence at the name. I play the game to escape the horrible things going on in the world and to encounter people like this on a platform like this is unacceptable.
On a plus point despite her constant laughing and charged up boosters I did win!
Comments
This discussion has been closed.