Be Sweet and Kind!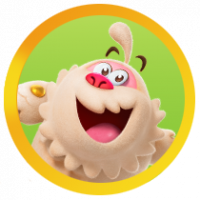 After posting on here to complain about another player with an offensive screen name I have been told by CM to remember to be sweet and kind so in order to comply with their wishes and the rules of the house I am writing to celebrate how wonderful it is to see players with swear words as screen names. Lets hope that children see these names and think that it is acceptable that adults are using such names. I apologise profusely that I was not only shocked but offended to see such names and I will give myself a good talking to and remember that I must not be over sensitive and that is okay to use these names but it is not okay to report them. I will remember to be sweet and kind at all times and tolerate seeing these names (whilst paying for the privilege) .
It was so lovely over the weekend playing two players (one of whom was reported last week and according to one of the moderators had been identified and dealt with) with these terrible names.
Note to self remember to leave manners and everything you were taught as being wrong at the door when playing - offensive screen names are allowed just as long as you are being sweet and kind.
Comments
This discussion has been closed.