➡️ Have you passed
a milestone level?
Come grab your badges
HERE!
➡️ Need some tips for a
hard level?
Head over
HERE!
🎊 New Milestone 🎊 Level 6000 - Come celebrate with us!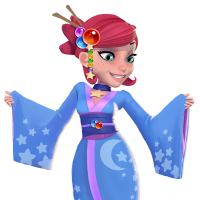 Minatozaki
Posts: 643
Community Manager
Hello Jellies!!!
The new Level 6000 was just released! It's been a long time coming, but we finally got a new milestone!
Let's celebrate! You don't have to be on level 6000 to join the party!! Hang out with us, and share your thoughts about your favorite game reaching level 6000.
What do you think about the new level? Were you able to play it? Got it on the first try?
Give us your feedback!
Have you reached it? Don't forget to get your exclusive badge here.
Leave a Comment