No "quit" button in the gear after clicking "Play"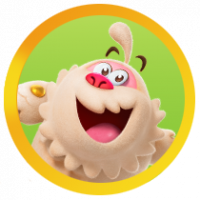 Hello everyone.
Recently I have noticed something not right in the game.
Here is the full gear button in the splash screen:
When I click "play" button on the splash screen, it leads me to the main map. But there is one unusual thing you may not have noticed. If you click the gear button on the top left, you won't see any quit button.
Here is how the quit button looks like:
The result is the player will be forever stuck in the main map instead of going back to the splash screen.
HERE IS THE OLD GEAR BUTTON IN THE MAIN MAP:
HERE IS THE NEW GEAR BUTTON (THE QUIT BUTTON HAS GONE?):
This change has happened since 2021 but the developer even has not been making an update at all. The consequence is every time the player wants to quit, they must click phone's back button. It's very frustrating if it is the tablet or the phone without any button.
I need that quit button to be back.
Comments