I can't send nor receive lives via Facebook 👉 Update your game! More info
HERE!
⭐️ ⭐️ Candy Crush All Stars Tournament! Who'll be the UK's top Crusher?!
HERE!
🍬 🗳️ What's your favourite Candy Crush Saga challenge?
HERE!
/ / 🍬 Community Poll & feedback for Olivia's Flavour of the Day event
HERE!
🏆🥇 Win Gold Bars and exclusive Community badges
HERE!
When will candy crush saga end?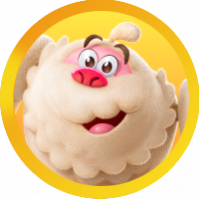 Mindy_Kane
Posts: 1
I have been playing candy Crush Saga since the beginning and have reached the "end" many times and have been part of the "Wednesday club" waiting until new levels came out the following week.
Now that the new game candy crush saga friends has come out, are there any plans to make an end level for candy crush saga? I like to see things through to the end, and I won't start on the new game until this one is completed.
Please tell me there is an end in sight. The game was fun, but it has become boring and repetitive. I want to play to the end, but I will quit King games altogether if I do not receive a specific answer to this question or if there are no plans to end the game. What do you anticipate the last level to be? 
This question has been asked before but not answered by King. I'm not looking for another players opinion, I'm looking for an honest answer from King. Thank you!