🍫
Chocolate Box
Server Error/ Box missing or disappeared! More details
HERE
⚠️
Need help?
Check our FAQ:s first
HERE
Lucky Candy explained!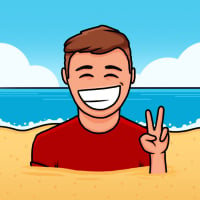 Marc_Shark
Posts: 40
Kingster
A little bit of sweet fortune is always welcome, right? Lucky Candies are always helpful. Will it be your favorite Booster?
What is a Lucky Candy?
Lucky Candy is a special and unique candy in Candy Crush saga, they work as a pre-game booster. They will only appear in candy order levels. Lucky Candies have a very characteristic look! A colored sphere with an unmistakable tick mark.
Lucky Candy can magically appear at the come out of Mystery Candies! Or you can also gain them from the Booster Wheel. Make the will roll! Fortune could be on your side… Sweet! You got the Lucky Candy. But, how do can you use it?
How do Lucky Candies work?
To activate a Lucky Candy you need to match them with other candies with the same color. They function like a regular candy. Combine 3 or more!
By doing so, you will destroy the candy and it will transform to whatever element that will help you achieve the final goal of the level. It can turn to a regular candy, any special candy or even a blocker! How lucky will you be? Cross your fingers for that Color Bomb! Lucky Candies will always help you.
Now you already know what Lucky Candies are and how to use them as a Booster. Cross your fingers and play! 
This discussion has been closed.