💡
Please only post ideas on how we can improve the game Candy Crush Saga!
🔎
Before posting,
check our ideas guide
HERE
🚨
Looking for help?
Head over to our
Support and FAQ:s
Due to an issue with our servers, on the 5th of July
all Private Messages will be deleted and disabled.
Read more
HERE
Reward for Golden Crown Winners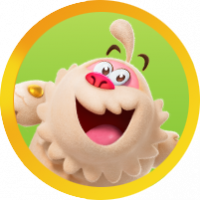 Mangai
Posts: 65
Level 3
Reward for Golden crown winners on each episode..one who wins all levels in first try may crowened with rewards will be useful. 

For example :For15 level out of 15 gold crown = 10 gold bar (as reward)
For 10 level out of 15 gold crown= 5 gold bar(as reward)
Note: sorry if my English is bad.

This discussion has been closed.