🎃
Halloween in Candy Crush Saga!
Find all details
HERE
✨
All Stars US!
Find all info and claim your star badge
HERE
No longer able to exit an unstarted board without losing lives - Information and feedback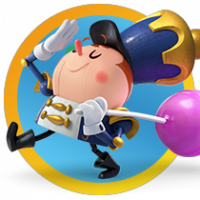 Pounawea
Posts: 4,006
Community Manager
Dear community,

I'd like to share with you some information in regards to a god old known issue of the game: 

as you may be aware, when we access a level, we don't use any move and we exit the level without playing it, we don't lose any life. 

This behaviour was not intended since the very beginning and very soon, this issue is going to be fixed. 

That means that, once it's fixed, if we access a level to check it out, we don't do anything and we decide to exit the level to go back to the map, we will be losing a life.

Thank you very much for your understanding 🙂

Have a delicious day and let's keep crushing!


This discussion has been closed.