Can we expect an announcement this week from "The Studio" in regards to the "fix" that happened?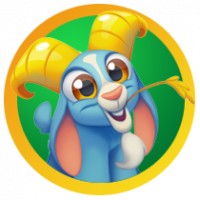 Ramblin
Posts: 46
Level 2
Hi
@Pounawea
Back in December you shared with us all that the ability to reset the board was finally "fixed" and also stated that the studio would be in discussion about it and come here with a more official announcement about it all.  So far from what I have seen this has generated over 1400 comments and 65300 views and still there has been no word from The Studio and recently I have noticed that even you have stopped speaking on the board.  All I can see is that people are feeling angry about it, quitting playing the games and refusing to pay for anything in CC anymore.
Don't suppose you know if the studio has been monitoring it all or when their official announcement and explanation will come or if it will be reverted to allow for a reshuffle again?  
I find I am like other players, frustrated with the lack of communication about it all, barely play the game anymore as even that is now frustrating, and no longer will spend any money on the game with the way it all stands now.
I see you still constantly posting on boards here, setting up games, asking for votes over different things etc so hopefully you will see this post and respond as well and at least let us know of any updated information, The studio have had long enough now to discuss it and give some feedback to the players.
Cheers
This discussion has been closed.