🏆️
Candy Cup!
Find out everything you need to know
HERE!
🥳
Want to be a part of Candy Crush Saga's 10th anniversary?
Preview of what's coming soon
More Info HERE!
Space Race Winner's Treasure Chest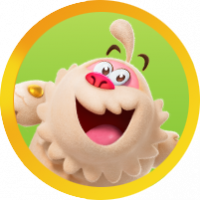 RpM63
Posts: 43
Level 2
Most times when I've won Space Race and open CCS on Monday the opening screen shows the treasure chest and forces you to open it before you can enter the game. This is a bummer if you have no new levels to play and just want to check in and spin the wheel or get your daily booster(s). You end up wasting 6 free hours of boosters. A few times, though, I seem to remember opening the game without the chest screen appearing and the race results would be waiting in the Fun Events...which is better. My question is when does opening the chest actually expire? In the past, I've tried waiting until Wednesday when new levels are released but the contest results have gone...thus losing the winnings and the daily boosters (from not having entered the game for 2 days).... That's when those 6 hours would come in handy.