📣 📩 Email notifications: customise your experience in the forum!
HERE!
🏆🥇 Win Gold Bars and exclusive Community badges
HERE!
// 🏖️☀️ Tiffi's Beach Games - Week 2: Kite Flying Contest! Share your daily position in the Leaderboard
HERE!
/ / 🗳️ 🏖️ 🏰
Community Poll & Feedback:
did you have fun playing Tiffi's Beach Games -
Week I
? Let us know
HERE!
how do I leave a Fantastic Five user created team?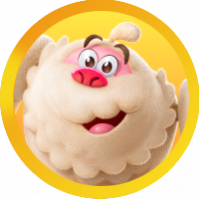 lobstahluvah
Posts: 8
Level 2
When the Fantastic Five was introduced we were on random teams of players. But it seems that now I am on a team that I joined, but at this point only one of the other team members is even playing. Even the team creator has not played ever since I have been stuck with this team. I tried to join another team but they all have only 1/5 players, making it almost impossible to actually achieve the goals. I tried turning off the feature for a week to see if it would reset, but no luck, I am still on the crappy made team.
Can you please add an option to go back to random teams? It's not fun this way.