I can't send nor receive lives via Facebook 👉 Update your game! More info
HERE!
⭐️ ⭐️ Candy Crush All Stars Tournament! Who'll be the UK's top Crusher?!
HERE!
🍬 🗳️ What's your favourite Candy Crush Saga challenge?
HERE!
/ / 🍬 Community Poll & feedback for Olivia's Flavour of the Day event
HERE!
🏆🥇 Win Gold Bars and exclusive Community badges
HERE!
I'm not getting my boosters after I have earned them and I don't know who to ask.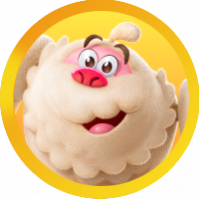 andifriman
Posts: 2
New Bee
I just collected my 6 daily stickers. I claimed my prize but this time I didn't get my boosters because I don't have any lollipop hammers and I'm short the Bomb and the thing that looks like a pink disc. My game is candy crush saga. I was shocked and mad to see all the zeros on my boosters. This isn't the first time this has happened to me. I looked at my board and all my boosters had 0 under them. What's happening? I need my boosters to play my game. My husband had a stroke, he's bedridden in a hospital bed and this game is all I have to do all day. Thanks for any help you can give me. Andi Friman
andifriman@gmail.com.