🆙 Update your game to the latest version! (App version 1.188)
_____
🎃  👻 🕸️ Halloween 2020 - Sweeter and spookier than ever in Candy Crush Saga!
HERE!
🍰️ 🎉️ 🎈 Level 8000 in Candy Crush Saga! Let's make the biggest cake together!
HERE!
🍬 🍬 The Candy Necklace in Candy Crush Saga!
HERE!
/ / 🎯 Level complete messages improvements! More info
HERE!
🏆🥇 Win Gold Bars and exclusive Community badges
HERE!
🔮  Bubblegum Troll the fortune teller - See what your future brings here!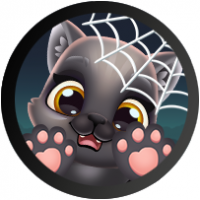 Crazy Cat Lad
Posts: 7,772
Community Manager
🔮

New to the Community? Register here in just 2 seconds!

Did you know that the Bubblegum Troll is also a fortune teller?

He can see the future in his crystal ball. At least he says he can. 2020 has been quite tough for many of us so far, so let's hope that the rest of the year will be better.

How can Bubblegum Troll see your future?

First take the month you are born in from here:

Then take the first letter in your name from here:

Put the words together and you'll know how your future will be according to Bubblegum Troll!

Was your future as exciting as for Tiffi?

Or shocking as Yeti's?

Share what Bubblegum Troll's crystal ball told you by commenting here below!
Halloween 2020 🎃👻 sweeter and spookier than ever in Candy Crush Saga!Check it out 👉👉👉 
HERE