🎃  👻 🕸️ Halloween 2020 - Sweeter and spookier than ever in Candy Crush Saga!
HERE!
🍰️ 🎉️ 🎈 Level 8000 in Candy Crush Saga! Let's make the biggest cake together!
HERE!
🍬 🍬 The Candy Necklace in Candy Crush Saga!
HERE!
/ / 🎯 Level complete messages improvements! More info
HERE!
🏆🥇 Win Gold Bars and exclusive Community badges
HERE!
I Can't Change My Profile Picture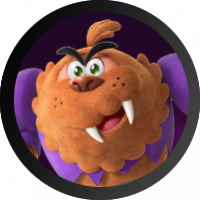 thekirstin
Posts: 6
Level 2
I know how to change my profile. It's just not working.
In game I click on My Profile. I click the little camera in the picture icon. It takes me to the King website. I click 'Add Picture', then pick one from my gallery. Then I click 'Save Picture', it uploads and then... it's the exact same generic pic the game automatically assigned me. Like no matter how many times I try to add my own pic it somehow doesn't save on the website. I'm not sure what else to do since I'm doing everything right?
Please help me!