🆙 Update your game to the latest version! (App version 1.188)
_____
🎃  👻 🕸️ Halloween 2020 - Sweeter and spookier than ever in Candy Crush Saga!
HERE!
🍰️ 🎉️ 🎈 Level 8000 in Candy Crush Saga! Let's make the biggest cake together!
HERE!
🍬 🍬 The Candy Necklace in Candy Crush Saga!
HERE!
/ / 🎯 Level complete messages improvements! More info
HERE!
🏆🥇 Win Gold Bars and exclusive Community badges
HERE!
Help, level 5971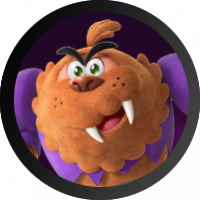 harrimonster
Posts: 5
Level 2
Level 5971 is supposed to be an easy level, you have to get 575000 points in 25 movements, I have been playing this level for 4-5 days and the most points I get are approx 150000, I have used boosters and extra movements and nothing!!! I read that there were an update in September that fixed it, buy my app is up to date. I'm getting really frustrated!!!