🔑🔓 Locks and Keys - New sweet design!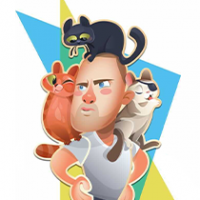 Crazy Cat Lad
Posts: 10,094
Community Manager
👨‍👩‍👦‍👦 New to the Community? Register here in just 2 seconds!
We've seen a new design on both the Chocolate Spawner, Magic Mixer, all the Frosting, the Color Bomb during this year and the update to make Candy Crush Saga even sweeter and more divine continues!
These days you'll be seeing a new design of the Locks and Keys as well!
Tiffi shows you the new Keys on the game board above and also the new Multi Lock in the middle, which is replacing the old versions that you see on the top.
The bars on the new Multi Lock will get removed one by one instead of changing the shape and color. In this way it will be much easier to see how many keys you have left to unlock it.
Do you like the new design?
Is the new Multi Lock easier to manage?
What did you think about the new design, let us know!