🍬☄️🌌 New candy, mechanic and effects in Candy Crush Saga!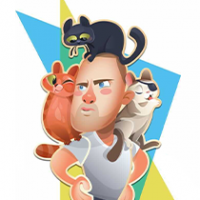 Crazy Cat Lad
Posts: 10,453
Community Manager
👨‍👩‍👦‍👦 New to the Community? Register here in just 2 seconds!
It's finally time to introduce the new candy that replaces the Popcorn in Candy Crush Saga!
The name of the candy is Licorice Shell and the name was chosen by the Community HERE back in October.
The new Licorice Shell will soon get rolled out in all games, so keep your app updated and keep an eye on the Popcorn levels to see when you have Licorice Shell in your game!
Another update that is also in the process, is the line blaster. The effects that the Striped Candies do when crushing them.
It will soon be more sparkly and have some divine updated graphics. The line blast will also start visually stopping on the tough blockers like the Licorice Fence that blocks all the effects. Earlier the line blast has gone through these blockers even though the candies have been left untouchable beyond. Now with the new blast it will be more clear what candies it will crush and which ones it won't reach.
All good things are three, as they say!
A new in-game feature will soon come into the game. The name is still top secret, but we'll give you a sneak peek of it here above. We'll post all info and details about the new addition soon, so stay tuned here in the Community!
How do you think the new feature will work?
What will it do on the levels that has it on the game board?
What name do you think it will have?