🎄❄️🥂 Happy Holidays and a Sweet New Year from your CM:s!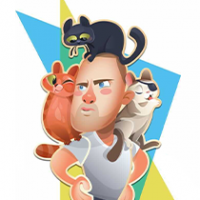 Crazy Cat Lad
Posts: 8,952
Community Manager
🎅 New to the Community? Register here in just 2 seconds!
2020 has been a very different and challenging year in many ways for all of us. In Candy Crush Saga though it has been one of the sweetest years with many exciting and divine updates and new features.
Let's summarize 2020 before we start 2021.
New features!
Rainbow Rapids, Sour Skulls, Bubblegum Pop, Order Locks, Licorice Curls and Fence, Candy Necklace Win Streak are some of the tasty new features in the game this year.
Which of these is your favourite?
More events!
We started the year with updating Fantastic 5 to the Custom Teams version. You are now able to make your own F5 dream team!
Then several new big events got introduced in the game. To only mention a few of them; The Crush is Real, Tiffi's Beach Games, Candy Celebrations, All Stars UK and Winter Festival.
Updated designs!
The Color Bomb, Magic Mixer, Multilocks, Frosting and the Popcorn got a new updated look and design this year.
New characters!
We also welcomed three new characters to the Candy Crush family! Coco and Licorise joined and also Casey the Conductor where the Community chose the name for the character!
Even more new levels!
In October we celebrated the 8000th level in the game!
Do you think we'll get to 10 000 levels in 2021?
Thank you all for being a part of this Community, helping each other and spreading the sweetness around.
We want to wish you all Happy Holidays and a Sweet New Year 2021,
your CM:s @Crazy Cat Lad and @Pounawea