📅🍬 New updated features in Candy Crush Saga!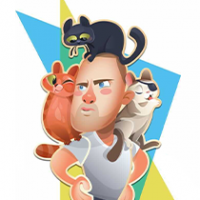 Crazy Cat Lad
Posts: 9,445
Community Manager
👨‍👩‍👦‍👦 New to the Community? Register here in just 2 seconds.
It's time to update more features and give them a new sweet look!
In 2020 we updated many of the game features in Candy Crush Saga. The frosting, Chocolate Spawner, Popcorn, Keys & Locks and the Magic Mixer got an updated and a new fresh look for the 20's, just to mention a few of them.
We are continuing this saga of updates and to modernise the game in 2021!
A new blue belt!
First out will be the conveyor belt that will get a new colour! 
A new blue design will give the conveyor belt a new glow and modern touch! The mechanics will stay as in the former pink version.
No more Waffles?!
Our dear waffles will leave the game and make space for a new candy - Toffee Swirl!
Just like the Waffles, the Toffee Swirl will be an up to five layered blocker that needs to be crushed. 
Instead of layers of cream, chocolate and jam, the Toffee Swirl will have rings of caramel and cream that get removed one by one for every hit you make.
These two updates and designs will be rolled out soon and available in all games shortly!
What do you think about the new designs?
Are you excited to get this update in your game?