this game has become so awful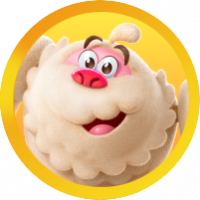 mikekime
Posts: 10
Level 2
I used to play this game when it came out and initially enjoyed it but a while later when things started to change i left it. I noticed it tempted you with all these easy playing levels and music. and when things started to go bad, left it. At work and quite a few places ive been a alot of people play this game not out of enjoyment but a desperate will to win which is hard wired into the person. I recently played this game and the sheer greed of it can get overwhelming but it does it in a clever way. This game is like a cigerette eventually you get hooked on it and you need that incessant fix , the chemical to feel the sense that you have achieved something and this game does that, to a lot of weak minded people. There is no way to pass levels so your forced to pay. Boosters are now and again given freely as rewards to coerce those becoming immune to the fix then the boosters are taken away leaving the person relapsing into the addiction. There is so much more this game does to treat the individual like a victim yet nothing given by way of releasing the stress which ironically this game portrays to relieve. You have no option either to pay or leave it. And when you leave it for a while suprisingly the game is much easier to win. This game sadly isnt the first to exploit the individuals mind and will carry on to. I lost my game years ago at a huge level with no feeling yet iv seen someone smash their phone up because their progress had gone.
I just show them an android app with a mod that allows them to play with all the boosters they want and before you know it they are unhooked.
This game should entually be piled on to the many of the apps which will sucumb to the pile of shite it is.
A childs game for the over 18s LOOL.