🍫
Chocolate Box
Server Error/ Box missing or disappeared! More details
HERE
👑 
King.com not loading
Help and info
HERE
⚠️
Need help?
Check our FAQ:s first
HERE
how do you ever win the winning streaks if you can win 12 in a row and then it resets back to 1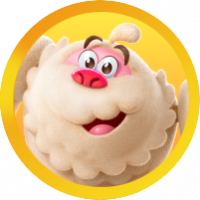 candycrushmorr
Posts: 4
Newbie
no you guys are not understanding my question, I didn't just miss a level that happens all the time. I am talking about the levels that pop up on the left hand side you have to pass the level on the first try, then you win that winning streak, then it goes to level 2 and so on, I won on all winning streaks up to level 5 then I won 12 winning streaks in a row and it didn't go past that. then it reset back to the first winning streak, I just think that 12 should be good enough. I am probably not saying it correctly but what else do you want after winning the level on the first try for 12 winning streaks.