🏃
Candy Spring Race!
Collect badges and win Gold Bars
HERE!
❓️
Can you crack the Candy Crush code language?
Win Gold Bars if you can
HERE!
🐨👸💃💪
What Candy Crush player are you?
Find out and claim your personal badge
HERE!
The look of the handswitch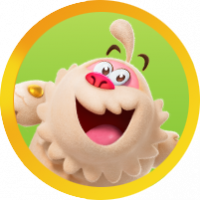 José_Savelkoul
Posts: 328
Level 3
Maybe this question is for @LindQ. What I would like to know, why has the look of the handswitch been changed? I really don't like the new look. Because it reminds me of my own hand. It looks like a "CRPS"-hand to me now. Could you maybe undo this change please? Make it look healthy again. Thanks in advance (I hope).
Have a nice evening, and please do stay healthy and safe.