🍬⏳️ Mr Toffee's Memory Lane - Level 9000!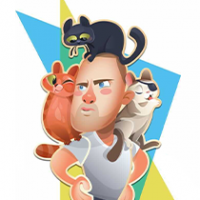 Crazy Cat Lad
Posts: 11,106
Community Manager
👨‍👩‍👦‍👦 New to the Community? Register here in just 2 seconds.
The ten thousand level in Candy Crush Saga is almost here. This is a huge milestone in the game's history!
Before we start the ten thousand sugar rush, let's do a last final recap of sweet memories in Mr Toffee's Memory Lane.
Level 9000
The ninth millennial level was released in March 2021. Just a few months ago!
This spring the Bonbon Blitz came to the game. A fun and sweet booster blocker.
The Waffles got a new updated design, and also a new name. Toffee swirl!
The Jelly Jar made the game more jellylicious this summer when it was introduced.
Not to forget the Color Cannons that gave new levels a new colorful touch!
This spring we also went out on Egg Hunt:
The Community also chose the name for a new candy that will come any day soon.
The Candy Cobra got its name thanks to all players in Community that voted in the poll.
Are you excited and curious on how the Candy Cobra will work and do in the game?
Let's be nostalgic and replay level 9000!
Play level 9000 and share your score by posting a screenshot of the 'Level completed' message here on the page.
Do you remember what you did in March 2021? Were you already at level 9000 in the game that the year? If you do, please also share your memories in your comment.
All players shared their score from level 9000 will get Mr Toffee's Level 9000 Memories badge. One randomly picked player will also win the Party Booster next Monday.
You have until 9 August 06:00 EST/ 12:00 CET to post the screenshot and win the Party Booster. The 31 August 2021 is the last day to claim the badge.
This is the final episode of Mr Toffee's Memory Lane, so what's next?
Of course the big celebration of level 10 000 that we will start now in August. So stay tuned here in the Community!
If you missed any of the previous episodes of Mr Toffee's Memory Lane, you can find them all here and also claim all badges until 31 August:
Level 1000 - Level 2000 - Level 3000 - Level 4000 - Level 5000 - Level 6000 - Level 7000 - Level 8000
This discussion has been closed.