New Game " Game On Demand"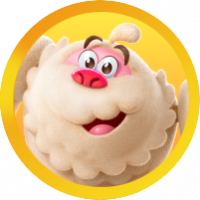 Rajesh_N
Posts: 24
Level 2
New Game " Game On Demand" sequel version of Candy Crush Saga. In this game with additional features we will be able to give and take help from friends.
In Game On Demand Option we can search any level or our friends id or other online players to help them to clear their level. For helping others we will receive any gift.
In Send Request Option we can send request to friends and other players for help to complete our level.
Or along with this we can play our regular Candy Crush Saga game for more fun.
In this game we will get regular 5 life's to play any game.
Posting approximate image of suggested new game
Hope our Community friends will like this idea of my new game " GAME ON DEMAND sequel of Candy Crush Saga.
Thanking you
N Rajesh
This discussion has been closed.