💡
Please only post ideas on how we can improve the game Candy Crush Saga!
🔎
Before posting,
check our ideas guide
HERE
🚨
Looking for help?
Head over to our
Support and FAQ:s
Candy bombs NOT self exploding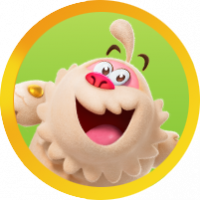 Medic1813
Posts: 7
Level 2
It is very frustrating when one builds a candy bomb and for some reason it decides to explode during a candy fall on top of it. I've lost too many levels to self exploding candy bombs it's ridiculous.
Also as a side note… I understand that winning any level truly comes down to to the candy fall, but getting stuck on levels for weeks at a time where candy fall is everything is honestly rough. I've played 2000+ levels and have resigned to that fact. But I feel that making the candy fall algorithm better more often would be cool.
This discussion has been closed.