🎃
Halloween in Candy Crush Saga!
Find all details
HERE
✨
All Stars US!
Find all info and claim your star badge
HERE
Candy Crush Feedback For King (from a longtime player)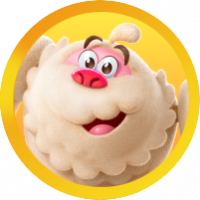 Sarah519
Posts: 6
Level 2
Hi Candy Crush Community,
I wasn't sure where the appropriate place to send feedback to King was. I clicked on the "Contact Us" but that took me to a bot whose function seemed more to help with questions or concerns. I'm hoping it's okay for me to leave this (very long) post here in the community in hopes that someone from King will have a chance to read it.
First, a bit of backstory. A  bit of backstory - I started playing Candy Crush on Facebook around 2013 and enjoyed it very much. The ratio of skill to luck was decent enough to keep me interested and the dopamine reaction to winning a couple of levels per day was perfect and I just what I needed for a little extra stress relief. I was happy with the game until about the end of 2015 when the probability of beating each level began to dramatically decrease. I was disappointed when I had to start spending money on extra moves and boosters in order to pass each level in a timely manner but I justified it by remembering that the developers needed to make money too in order to keep the game going. But by early 2016, the game started to feel impossible. Each new level became so difficult that even extra moves and boosters didn't guarantee a 1 in 20 chance of winning. I deleted the game, gave up on all my progress and moved on.
Fast forward to 2020. I redownloaded the game to use as a stress reliever during the pandemic and for awhile it didn't disappoint. I started again from level 1 and genuinely had fun playing each level, remembering why I loved the game in the first place. But once again, around level 2500 the game became unnecessarily hard. And I don't mean hard as in the skill level becoming more difficult (because skill really has little to do with it in the higher levels). It takes longer and longer to level up and there are some levels where a player could be stuck for several months unless they buy out and buy extra moves or boosters. I see online (mostly dating from 2017/2018) people talking about passing levels with something called "helmets" and "space dashes" which supposedly make it easier to pass but I've never been offered these options. I've never been able to restart the game without losing a life in order to start with a double color bomb or color bomb combo and I've never been able to play lower levels in order to win special boosters. I imagine that these options greatly enhanced game play and went a long way towards keeping it fresh and fun.
In terms of money, I have no qualms with paying for the ability to play the game. King is a business and of course they need to turn a profit. What I don't like is how King makes the idea of payment optional when what's really going on is that you can either pay for extra moves and boosters to keep the game fun or play for free and get stuck for weeks on levels that were clearly designed to only be beat with said boosters and extra moves. I'm currently at level 3379 and now find myself buying 5-15 extra moves and hammers for at least 1 out of every 5 levels. It mounts up fast. On average i found that it's been costing me around $25 a month to keep the game fun and progressing at a reasonable level. $25 a month mounts up to $300 a year which seems highly overpriced compared to my other yearly or monthly online subscriptions.
Have you guys ever thought about implementing some type of subscription service? Like, for $10 a month or $120 a year you could play the game as it was designed to be played - with extra moves and occasional boosters. A couple weeks ago I purchased one of those "unlimited lives for 24 hours" packages and the game was once again fun and relaxing. I would even pay for Candy Crush to implement something along the lines of what Soda Crush offers - 30 minutes a day of boosters and unlimited lives for every consecutive day you log in. Jelly Crush also gives you the occasional unlimited lives for a few hours which keeps the game fun and interesting. Even if it's a level with a low statistical probability of winning, you can calmly keep at it rather than blowing through all 5 lives in an instant.
I know you guys are adamant that each level of Candy Crush has been played and tested over and over again in order to ensure the proper level of difficulty but based on my recent weeks of playing, I just don't see how that's possible. Anyone who plays the game regularly can easily see that without the extra moves or boosters, the majority of levels (in the 3000s) take on average between 40-80 lives before the lucky board comes along. I find that excruciating and unbearable. Especially with only 5 lives.
Thank you so much for reading this VERY long post. I really do love the game but am just so frustrated with the unnecessary level of difficulty and how costly it has become to keep the game fun.