🗻🏺 Temple Training - The Bonus rounds! (ended)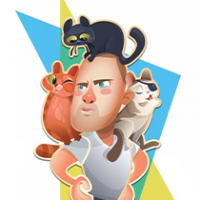 Temple Training is the event during the Mindful Journey Season (10 January - 6 February) where you compete against other players in a weekly leaderboard.
In this bonus round in Community you have the chance to win Gold Bars to your game by playing the event in your game.
By posting your score and position on the leaderboard every week you'll have chance to win up to 20 Gold Bars.
Every Tuesday we'll pick three players that posted their scores and leaderboard position in the Temple Training event. The three lucky players will win 10 Gold Bars each.
If you managed to get in the top 10 on the leaderboard, we'll double it and you will win 20 Gold Bars instead! If you get picked as the winner.
On top of that!
All players that managed to get to top 3 on the leaderboard any of the four weeks will receive this Temple Training badge:
The schedule for each round of the event, what to collect and by when you need to post the screenshot:
Week One 12 - 16 January
Collect Orange Candies (post your screenshot by Tuesday 18 January 09:00 CET)
Week Two 19 - 23 January
Collect Blue Candies (post your screenshot by Tuesday 25 January 09:00 CET)
Week Three 26 - 30 January
Collect Purple Candies (post your screenshot by Tuesday 1 February 09:00 CET)
Week Four 2 - 6 February
Collect Green Candies (post your screenshot by Tuesday 8 February 09:00 CET)
You can take the screenshot at any point during the week. So if you managed to get to the top one day, take the screenshot before the other players catch up by the end of the week.
Good luck and stay focused.
Namaste!
💆‍♀️☁️Find more info about Temple Training and all other Mindful Journey events HERE!
You have until Tuesday 8 February 2022 03:00 EST/ 09:00 CET to participate and you'll find terms and conditions here.
👨‍👩‍👦‍👦 New to the Community? Register HERE in just 2 seconds.
Comments
This discussion has been closed.