🏆️
Candy Cup!
Find out everything you need to know
HERE!
🥳
Want to be a part of Candy Crush Saga's 10th anniversary?
Preview of what's coming soon
More Info HERE!
☠️ Criteria for Hard, Super Hard, and Nightmarishly Hard levels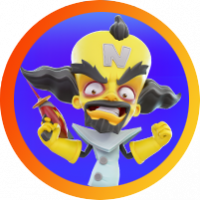 __MULLIGANACEOUS__
Posts: 141
Level 3
With many higher levels being consistently difficult, it is a curiosity how King can mark certain levels as "hard", "super hard" and "nightmarishly hard". As of now, here are the patterns I've saw:
Episode can have at most six levels marked at least "hard"
Episodes tend to have at least one, and at most one level marked either as "super hard" and "nightmarishly hard"
The difficulties determined on the wiki tend to differ significantly on how King rates their levels.
The distribution of super hard and nightmarishly hard levels do not make sense. As of now, the first super hard level is after the first nightmarishly hard level even they are all now very easy.
A few levels, such as level 10, are traditionally rated as hard despite being trivial.
I wonder how does King select certain levels as hard? Are they hand selected? Is it based on the success rate?
I would suggest the following
Episodes should have at most two super hard levels
Nightmarishly hard levels should occur only occasionally, between several episodes.