🎖️ Show your Candy Crush skills and claim your milestone level badges!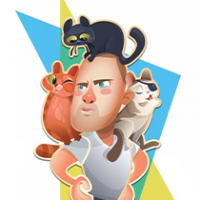 Crazy Cat Lad
Posts: 13,790
Community Manager
Show that you are a true Candy Crush Master and claim a badge for every milestone reached!
Foer every milestone level in the game we have an exclusive badge in Community to show your skills and progress in the game.
First of all.
Don't miss out One Million Club!
Get over 1 Million points on a level and join the Candy Crush Millionaire Club with this exclusive badge.
To claim each Candy Crush milestone badge, simply post your level from the game on the following threads:
👨‍👩‍👦‍👦 New to the Community? Register HERE in just 2 seconds.