🏃🏃‍♀️ Candy Spring Race 2022 - Week 2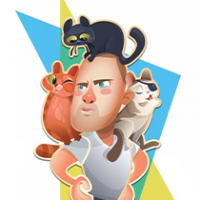 Crazy Cat Lad
Posts: 13,790
Community Manager
Welcome to Week 2 of Candy Spring Race 2022!
This is the second quest in the competition.  
You can find all details about the whole 7-week tournament HERE.
What is the quest Week 2?
The quest this week is to play level 510 and complete it with 3 Stars.
How to participate? 
Post a screenshot of the level score on this page here to participate. 
The screenshot will need to be of the score when you completed the level and NOT from the high score list. 
You can play your current level or replay an old level, just remember to post the screenshot of the "level completed" message where you see the score and stars.
What can I win?
There are three different rank badges that you can win for your Community profile. They're won when completing 1, 4 and 7 quests.
1 quest completed - Yeti's Spring Race kick off badge!
4 quests completed - Spring Race Silver Cup!
7 quests completed - Spring Race Gold Cup!
On top of that!
Three players who completed this week's quest by 10 May, will also win 20 Gold Bars to their game!
Remember…
...to post your screenshot before 10 May 2022 to get the chance to win Gold Bars.
If you missed this week's quests and are catching up later, you can participate until 14 June 2022 to get all the badges.
In case you missed Week 1 in the tournament, you can still complete the quest HERE.
Good luck!
The participation for this quest will end on 14 June 2022 at 03:00 EST/ 09:00 CET. Gold Bars can be won by all participants until 10 May 2022 at 03:00 EST/ 09:00 CET. Further Terms & Conditions can be found here.
👨‍👩‍👦‍👦 New to the Community? Register HERE in just 2 seconds.
This discussion has been closed.