Due to an issue with our servers, on the 5th of July
all Private Messages will be deleted and disabled.
Read more
HERE
🏃🏃‍♀️ Candy Spring Race 2022 - Collect badges and win Gold Bars! (finished)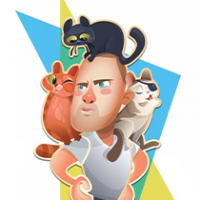 Crazy Cat Lad
Posts: 13,863
Community Manager
Welcome to the Candy Spring Race 2022!
Candy Spring Race 2022 is a 7-week competition where you can collect exclusive badges and win Gold Bars.
Even if you miss the first weeks or are not able to participate every single week, don't worry, you can join or rejoin the competition at any point and still progress and win.
How does it work?
Every Tuesday for seven weeks, there will be a specific quest or mission for you to do in your Candy Crush Saga game.
You have until 14 June 2022 to complete all quests and to collect all badges.
To have a chance to win Gold Bars, the quest needs to be completed the first week after the quest opened.
What can I win?
There are three different badges that you can win to your Community profile. They're won when completing 1, 4 and 7 quests.
1 quest completed - Yeti's Spring Race kick off badge!
4 quests completed - Spring Race Silver Cup!
7 quests completed - Spring Race Gold Cup!
On top of that!
Each week, three players who completed that week's quest will also win 20 Gold Bars to their game!
Where do I find the Quests?
You can find all the quests hyperlinked here below.
Remember to post your screenshot or answer on the quest page!
The participation for this contest will end on 14 June 2022 at 03:00 EST/ 09:00 CET. Further Terms & Conditions can be found here.
An extra week to complete the quests! Find more info HERE!
👨‍👩‍👦‍👦 New to the Community? Register HERE in just 2 seconds.
This discussion has been closed.