💡
Please only post ideas on how we can improve the game Candy Crush Saga!
🔎
Before posting,
check our ideas guide
HERE
🚨
Looking for help?
Head over to our
Support and FAQ:s
Bypass "Nightmarishly Hard Level" feature under certain conditions.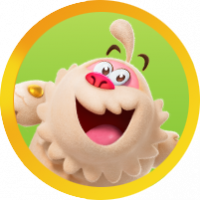 Zombiegoon
Posts: 1
Newbie
I am on level 3,254 which is a "Nightmarishly Hard Level" and have been stuck on it for over a week.
I have an idea for people above a certain level (3,000), have been stuck on a "Nightmarishly Hard Level" over a period of time (7 days) and haven't used the bypass feature in a calendar month (one available per calendar month).
Use case:
I am on a level above 3,000 AND I am on a "Nightmarishly Hard Level" AND I have been stuck over 7 days AND I haven't use my single calendar month bypass feature THEN I can choose to bypass that level.
This discussion has been closed.