💡
Please only post ideas on how we can improve the game Candy Crush Saga!
🔎
Before posting,
check our ideas guide
HERE
🚨
Looking for help?
Head over to our
Support and FAQ:s
Backup Boosters online and make them Transferable to a new phone or exchange them for gold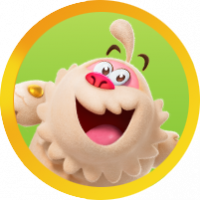 DArtagnon
Posts: 2
Newbie
Hello,
I am sure this is not a new idea, but i cant find it anywhere. There are however tons of support questions concerning this topic, so here we go.
Idea: It should be possible to save accumulated boosters online so they can be transferred to a new phone or can be brought back in case of a crash. If this is not possible then make it possible to sell them for gold so they can be saved and you dont loose everything.
I was shocked when my wife just told me she lost all of her boostes when she swiched her phone and learned this is not a bug but a missing feature. I am a hoarder and play the game almost more for the accumulation of boosters than level progression. I love to see haw far I can go with minimal or smart usage of boosters. Especially if real money goes into the game to get boosters this should be an absolute must have. If I lost all my boosters.. which are quite a lot by now.. I would most probably stop playing the game.
Kind Regards
DArtagnon
This discussion has been closed.