🐢
Candy Creative Season!
More info about the Candylicious events
HERE!
🔮
Magic Shuffler -
New Booster in Candy Crush Saga!
HERE!
🏃
Candy Spring Race!
Collect badges and win Gold Bars
HERE!
🏋️🚴‍♀️🏊‍♂️🏃‍♂️ How did you feel about the Crusher League event?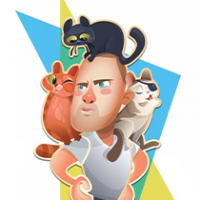 Crazy Cat Lad
Posts: 13,570
Community Manager
👨‍👩‍👦‍👦 New to the Community? Register here in just 2 seconds.
Have you enjoyed playing the Crusher League event the past weeks?
The Crusher League has now ended, but before we let go of this event completely, please let us know how you felt about the Crusher League.
Vote and comment your feedback here on the page.
Let us know your thoughts!
Did you like the sporty and athletic theme in the event?
Which week was your favourite week in the event?
Did you like that the final fourth week was available for all players in the end? Or would you have preferred the exclusivity of having it open only for the top players from previous weeks?
Were the rewards sweet and delicious?
We'll gather all feedback about the event and pass it on to the team behind the events to help them make the future events even sweeter.
Curious to see what the next big event will be?
You can find all info about it HERE!
🏋️🚴‍♀️🏊‍♂️🏃‍♂️ How did you feel about the Crusher League event?
65 votes