🏃
Candy Spring Race!
Collect badges and win Gold Bars
HERE!
❓️
Can you crack the Candy Crush code language?
Win Gold Bars if you can
HERE!
🐨👸💃💪
What Candy Crush player are you?
Find out and claim your personal badge
HERE!
⭐️💃 Something big and brilliant is coming to Candy Crush Saga...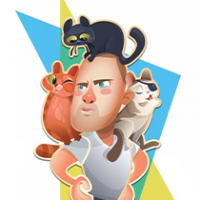 Crazy Cat Lad
Posts: 13,472
Community Manager
👨‍👩‍👦‍👦 New to the Community? Register here in just 2 seconds.
All Candy Crush Saga players in the US!
Get ready for something big and brilliant that is on its way to Candy Crush Saga.
Can you figure out what it will be and what celebrities it will feature?
Spread the rumor and guess to whom the shadow belongs to.
The event will start on September 23rd. Stay tuned!
*The event will be available only if you are located in USA. All players outside the US will get another sweet autumn event. More info about this HERE.